THE PROBLEM
There are hundreds of Digital Music Services.
When you release your album, you put at least in the main music services, is it?
Deezer, Spotify, Apple, YouTube, SoundCloud, iTunes, Google Play e etc…
Now it's all online, cute, it's time to promote your album.
But your Fans and Followers are spread across all these platforms and questions arise…
What are my albums links?
I will share the link of which platform in my social networks?
In which platform is most of my fans, at least?!?
Ready! You can already begin sharing your albums using our link and will get valuable information from your fans in our Analytics, such as:
Views and Clicks per period;
Conversion rate;
Browsers they use;
Demographics: City, State and Country;
Music platforms preferred by fans;
Social networks that led traffic to your album;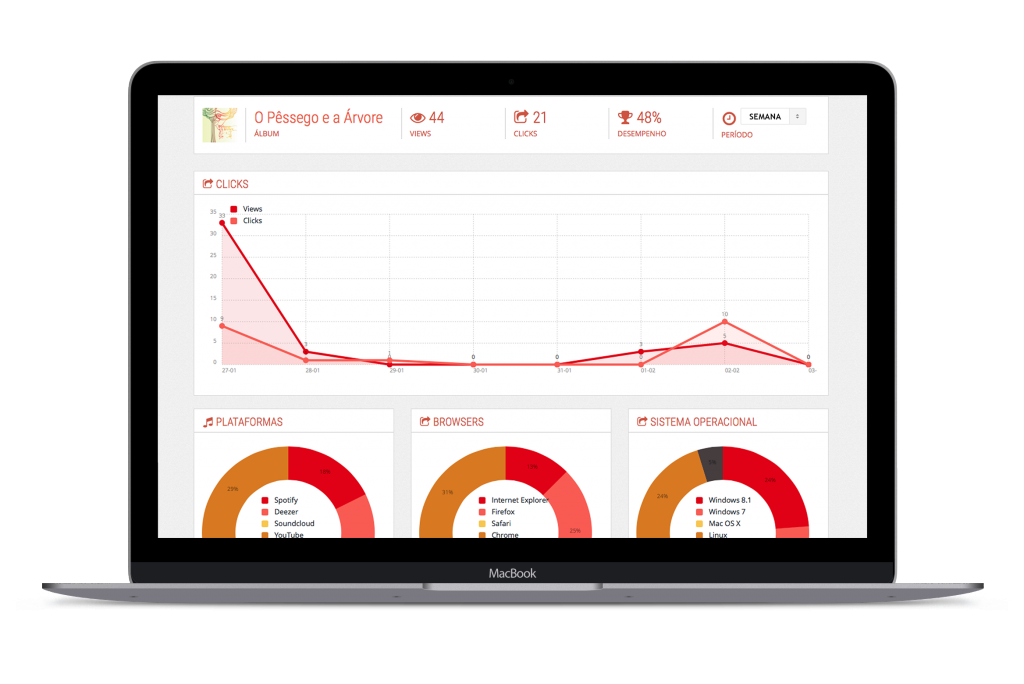 These are the Music players that are already integrated. Many others are still to come…
Anyway, you can add links to other platforms and services that are not integrated, yet!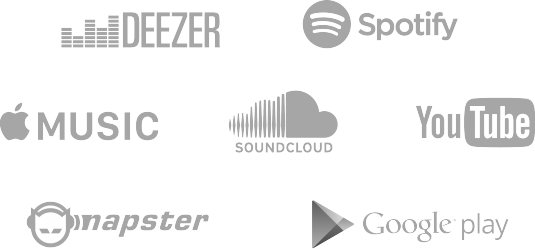 "Ouça.Lá is an excellent music service for public education and for a more efficient artistic career management"

– Bruno Kayapy, Macaco Bong

"With so many options for consuming music today, it is difficult for the musicians follow their performance on all channels over the Internet.
Ouça.Lá features an elegant and practical solution that makes it easy to analyze where it comes from their views and fans, and also share with them their music in a practical, multi-platform."

– Pablo Tupinambá, Banda Biltre